Silver bullet to mitigate Supply Chain Disruptions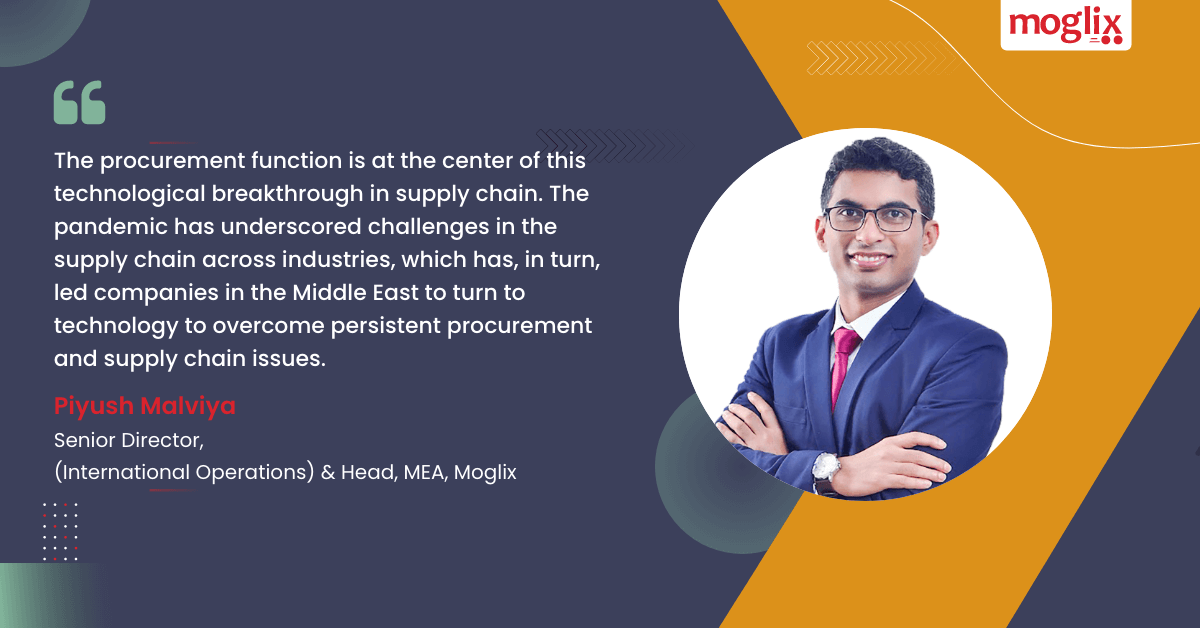 The manufacturing sector in the middle east, prior to the pandemic, relied on a highly fragmented supplier base, and with a few exceptions, it wasn't standard practice to replace the many suppliers with a few or just one. A manual and relationship-led procurement and supplier management process meant limited adoption of digital tools such as ERP systems. COVID-19, though has been an epic tipping point for the intense digital transformation of the supply chain industry in the Middle East region.
According to market analysts Ventures Middle East, digital transformation initiatives in supply chain have become increasingly powerful and businesses that make use of it are expected to stay resilient. The Gulf Cooperation Council (GCC) countries are expected to continue to invest heavily in digital transformation solutions in supply chain as it tries to enhance its position as a hub for international commerce in a pandemic scenario as well.
Well-planned and well-implemented digital transformation offers the opportunity to leapfrog to a new, digitally-enabled future ahead of competition, crises, and most importantly, customer expectations.
Next for Digital Supply Chain Transformation: Connectivity, Convenience, and Analytics
The dramatic shift towards a digital supply chain has been all too evident post-pandemic, with a full realization that it not only makes them more competitive and resilient – there is also an economic upside.