Moglix – Reimaging manufacturing infrastructure in the UAE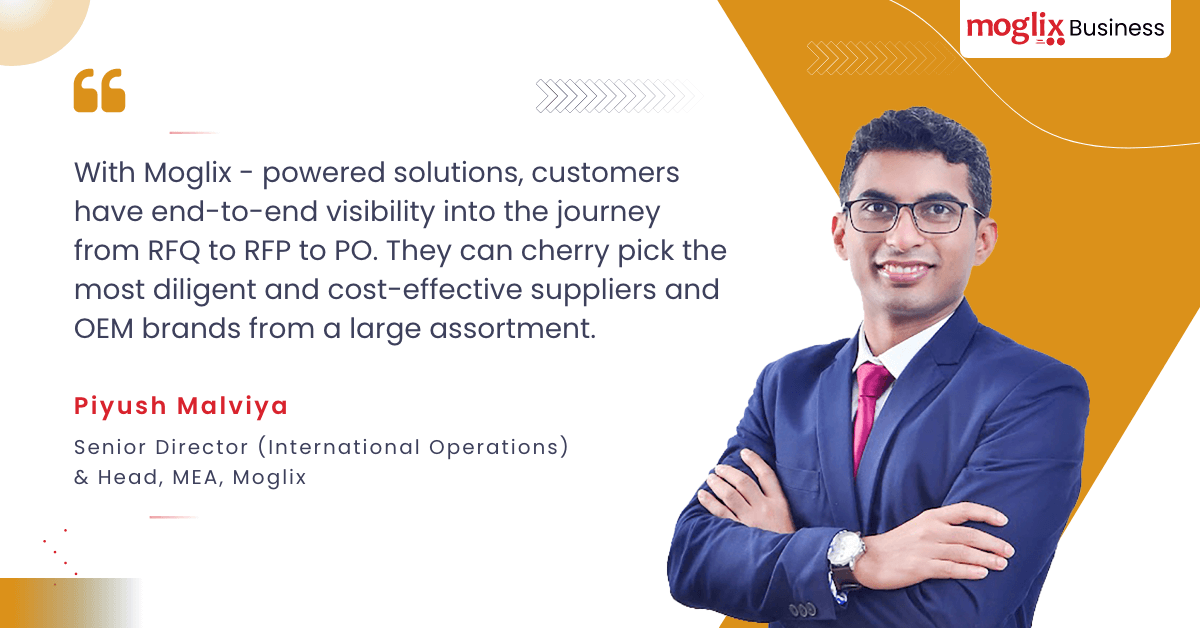 UAE lies at the crossroads of the manufacturing supply chain routes that crisscross across the world. Technology penetration in the Middle East region has already attained a threshold level which is visible from the success of B2C e-commerce. So, technology adoption is not a challenge. Rather the challenges we have been resolving in the Middle East are those related to limited product assortment of suppliers, costs of distribution, warehousing, and logistics, and enabling manufacturers realize their mandate for creating end-customer value.
Since launching in the UAE, we have channeled existing partnerships to secure symbiotic collaborations across manufacturers, suppliers, distributors, specialists, and consultants. The B2B e-commerce platform, moglix.ae, provides a catalog of over 500,000 industrial products spanning 50+ categories. It provides insights on metrics like the expected time of arrival, lead time, and the turnaround time. Such data enables agility at scale in procurement decision-making frameworks for customers and suppliers. They ensure that end-to-end supply chains can withstand macroeconomic shocks and disruptions.