Moglix is an Asia-based B2B commerce company specializing in the e-procurement of industrial products. We provide digital procurement and supply chain solutions across industries, such as FMCG, Healthcare, Construction, Oil & Gas, Metal & Mining among others. Since 2015, we have built our business on the understanding of key challenges of local businesses in India, Europe, SEA, UK and the UAE. We are enabling the SMEs and large enterprises to digitize their entire procurement operation with the help of technology and achieve greater visibility, accurate forecasting, cost reduction and streamlining of all the logistics and procurement tasks.
Solutions Coming Soon in the UAE
At Moglix, our executive leadership team comprises of leaders from renowned institutes who are innovators in action. They bring along strong experience of having worked in top technology and manufacturing companies.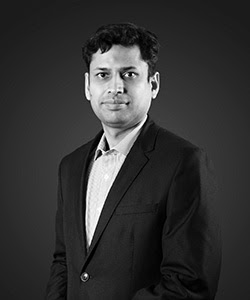 Rahul Garg
CEO & Founder
Rahul is the Founder and CEO of Moglix, one of Asia's largest B2B commerce companies, started in 2015. Moglix recently raised the Series E round of funding at a valuation of $1 Billion, entering the Unicorn Club.
He is a first-generation entrepreneur, who started Moglix with a vision of transforming industrial distribution in India for the manufacturing sector with a technology-first approach. Moglix is now one of Asia's largest and fastest-growing companies specializing in digital transformation of procurement and supply chain for manufacturing enterprises.
Before starting Moglix, he spent 5 years at Google Asia launching the Advertising Exchange and driving sales strategy. An alumnus of IIT Kanpur and the Indian School of Business (ISB), Hyderabad, Rahul holds 16 US patents in the domains of product management and technology. He is an active mentor in the start-up and manufacturing community, playing a key role in CII National E-commerce Committee, the CII Smart Manufacturing Council, the NITI Aayog's Atal Innovation Mission, and the Action Covid Team (ACT). He is also an angel investor, having invested in 8 early-stage start-ups across the globe. Rahul has been recognized as a Fortune 40 under 40 Leader and Business World Young Entrepreneur for his contribution to the digital transformation of the manufacturing sector.
Mukund Vasudevan
Managing Director,
Enterprise Solutions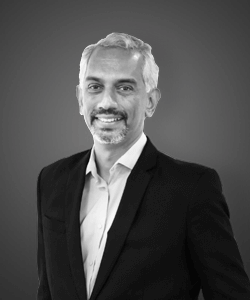 Mukund Vasudevan
Managing Director,
Enterprise Solutions
Mukund Vasudevan is the Managing Director, Enterprises Solutions at Moglix. He leads large transformation initiatives for Moglix customers and vendors globally. A recognized leader with a proven track record in driving strategy, operations, and organizational effectiveness, Mukund brings over 28 years of global leadership experience in the manufacturing and chemical sectors to the company. Prior to joining Moglix he has held leadership positions at Ecolab, Pentair, Schlumberger, and McKinsey and led enterprise customer collaborations in the markets of the USA, the Middle East, Brazil, and India. Mukund is an alumnus of the Indian Institute of Technology, Bombay and the Booth School of Business, University of Chicago.
Sandeep Goel
Managing Director,
Strategy & Operations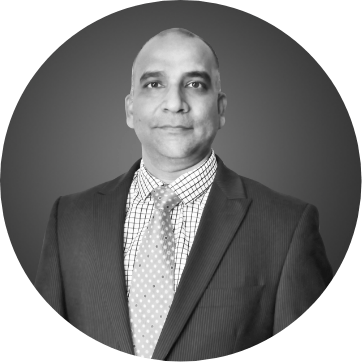 Sandeep Goel
Managing Director,
Strategy & Operations
"Whatever gets measured, gets improved" is the most fundamental leadership mantra that Sandeep follows.
A computer science post-graduate from the Indian Institute of Science with experience in Digital transformation using Mobility, Analytics, Industrial IoT and Artificial intelligence, Sandeep Goel has over 21 years of experience in setting up, managing, acquiring and integrating businesses. He has extensive leadership experience of working across diverse industry verticals like investment banking, FMCG, CPG and process manufacturing. With his valuable experience of working in diverse markets in the U.S. and U.K, Sandeep who is now based in Hyderabad, India brings valuable worldview and to Moglix. An avid reader and a globe trotter, Sandeep is passionate about sharing his learning with the broader community of people through teaching. He has been teaching at a Post Graduate Diploma Program in Human Resource Management since the year 2008. Sandeep follows his proprietary teaching technique named "AnaLogica", which leverages a combination of analogy and logic for effective learning.
Piyush Malviya
EMEA Business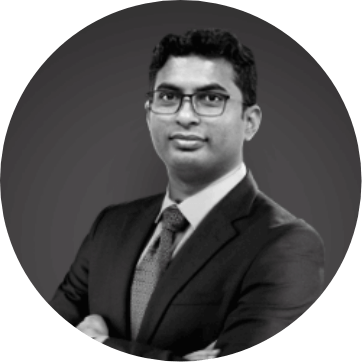 Piyush Malviya
EMEA Business
As a part of the leadership team at Moglix, Piyush has played an instrumental role in growing Moglix from a small seed funded scale start-up in 2015 to a 1000+ employee global unicorn (1 B+ USD valuation) today. Piyush is currently leading the launch of Moglix's different business verticals in the UAE region. Prior to his movement to the UAE, Piyush was spearheading the West India business for Moglix wherein he was leading a team of over 100 associates. He has successfully deployed and managed Moglix E-procurement Transformation Program across several enterprises in sectors, such as Chemicals, FMCG, Pharma, Automotive, EPC, Infrastructure, among others.. Prior to joining Moglix, companies like Snapdeal (Indian retail e-commerce player) and Indian Oil Corporation (India's largest oil marketing company) formed a part of his journey.
A thought leader in the field of B2B e-commerce, Piyush's areas of interest include e-procurement, digital supply chain and technology led business transformation. Piyush is a sports enthusiast and has won several medals in Volleyball. He is an alum of the prestigious Indian Institute of Management, Ahmedabad. He is passionate about bringing procurement and supply chain efficiencies in the B2B businesses. He is an eloquent speaker and has participated at events organized by several industry body associations, such as CII, ACMA and SIAM, among others.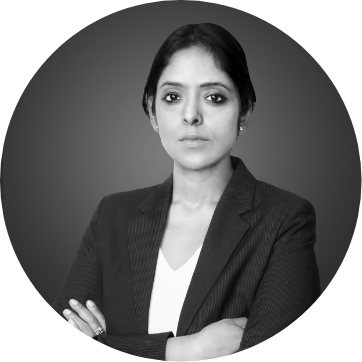 Jigyasa Kishore
SaaS
"It starts with recruiting smart, enthusiastic, ambitious people but never stop as we focus on retaining talent and growing leaders, while continually reviewing and refining the way we make decisions and provide value to clients."
An MBA from the Indian School of Business, Hyderabad, Jigyasa Kishore joined Moglix in 2015 as the Head of Technology Business Division and leads new product development, PR and designing the growth strategy for domestic and international markets. One of the key USPs of Moglix is the diverse and collaborative work culture that the place has to offer. The company has a diverse client base and thus leverages a diverse set of perspectives, insights and ideas from our employee base. Combined with strong internal collaboration, this allows Moglix to resolve the evolving challenges that customers face. There is also a highly energized culture of success here.
Jigyasa engages with communities of business leaders from customer enterprises to map business challenges and offer solutions to digitize the supply chain. While some days are heavily weighted toward the technology business, on other days her agenda might be more skewed toward designing the growth strategy for emerging markets. Beyond work, she can be found spending time with her friends and family or in the kitchen baking up a fresh batch of whatever her heart is craving.