How Manufacturers Can Save MRO Costs in UAE by 10%?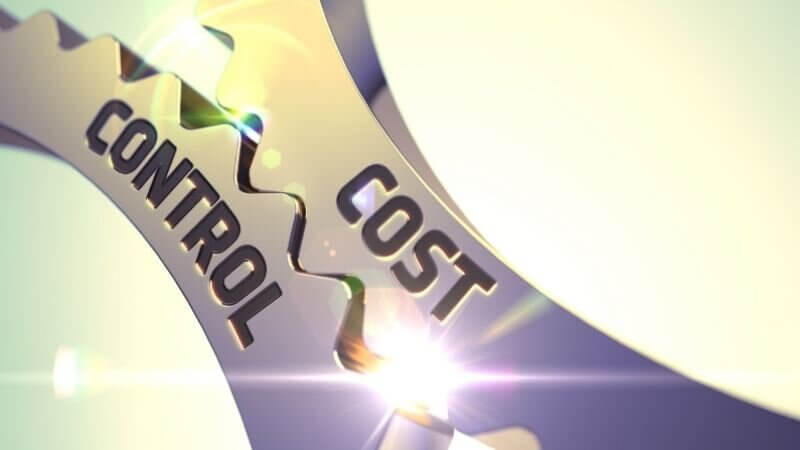 If your enterprise is searching for solutions to save MRO costs in UAE, here is the catch. MRO costs usually account for somewhere between 5-10% of total costs and may not make up a significant chunk of the cost of goods sold (COGS). However, UAE has a highly competitive manufacturing landscape and even 1-2% of cost efficiencies can make or break your cost advantage.

To assist in a better way, we have outlined some of the steps to help manufacturers in the UAE avoid recurring expenses on MRO. If you are a manufacturer, you can take care of the following points to save MRO costs in UAE.

Manufacturers Must Minimize Return of Items
Delivering a product incurs a cost. Manufacturers price their products inclusive of that cost. However, when anything goes sideways, such as the product not being up to the quality standards as expected or has some defect, the buyer may return it. The return of items will add to the logistics expenses and impact the overall revenue.

Although the irregularities in the product may exist to some extent, manufacturers should try minimizing the double load on logistics by delivering the correct item in the first place. Here are a few points you can keep in check to reduce the rate of return:
Quality Control Of Goods
Correct Sizing Information
Proper Packaging
Timely Reviews and Feedback
Round-the-clock Support
Take control of and implement those points to reduce the return of goods sold.
Manufacturers Should Opt for Digital Supply Chain Solutions
What humans can do, automation can do better. It holds in the case of supply chain management processes. It requires diligent work to manage the whole production line, i.e., from procurement to the final product delivery. If we focus just on the initial procurement part, there are different raw materials from various suppliers. On delving deeper, you have separate invoices for every procurement. On top of it, the communication channel is email, which requires regular follow-ups in case of any delays.
If you sum up all this, you will find it takes rigorous manual effort and consumes more time. As a result, your overall production time gets increased. However, if you enable procurement automation, you won't have to stress repetitive tasks. Below are some notable advantages of relying on P2P automation:
Easy-to-manage orders and supplies information
A 50% reduction in TAT
Easy monitoring of data
Less hassle
Also, if multiple transactions happen at quick intervals, you can create an SOP and align your process to it. The SOP will help you scale your business. All in all, a refined approach coupled with digital supply chain solutions can create a difference in your final expenses. Thus, helping you boost your profits.
Manufacturers Must Find a Way to Deal with Ad-Hoc Procurement
As a manufacturer, you work on a contractual basis with your partners. You produce a definite amount of goods using the raw materials as decided in the contract. However, there are times when there is an unscheduled requirement of any product. Being a non-recurrent and non-strategic demand, it increases manufacturing enterprises' expenses.
To solve this issue, manufacturers can take some steps such as:
Enter into annual rate contracts
Request for bulk orders
Regulate your logistics
Enable Procure-to-Pay solution
Streamline processes
The main route of escape for manufacturers here is switching to annual rate contracts. In that way, they will be able to fulfill orders in a much better way. It will help them to avoid any unplanned expenses because of no ad-hoc buying.
Manufacturers Should Take Advantage of Data Analytics
The projection of demand and supplies can be difficult to gauge when you rely on static data. For example, an item you are producing may not garner similar interest in the market at a particular time due to various reasons. Since every step in the production line is interconnected, it is critical to have a correct projection right from scratch.
To do so, manufacturing enterprises can use technology and gain valuable insights into the procurement process. New-age technologies such as Artificial Intelligence (AI) and Machine Learning (ML) can help manufacturers create a mathematical model based on inputs from the data collected and facilitate better decision-making.
Some important avenues that AI and ML will open up for manufacturers are:
Ability to look beyond the static data
Evaluate the correct demand
Improved risk management based on collected data
Flexibility and transparency
P2P software solutions enhanced by AI and ML technologies can unlock opportunities that remain hidden from us. Thus, adding to the MRO costs, which you can save.
Wrapping Up
Summing up what we have learned here is that saving MRO costs for manufacturers in the UAE is a choice. With a careful, proactive approach and use of technology, you can minimize additional expenses and save up to 10% MRO costs, thus maximizing profits in the long run.