How Manufacturers Can Save MRO Costs in UAE by 10%?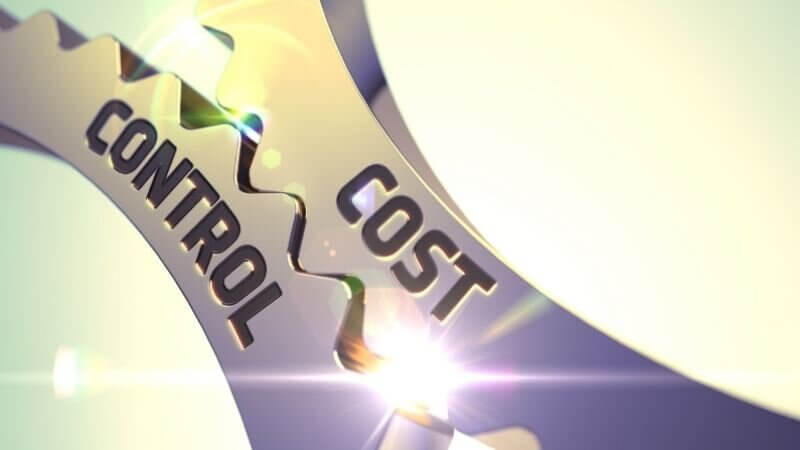 If your enterprise is searching for solutions to save MRO costs in UAE, here is the catch. MRO costs usually account for somewhere between 5-10% of total costs and may not make up a significant chunk of the cost of goods sold (COGS). However, UAE has a highly competitive manufacturing landscape and even 1-2% of cost efficiencies can make or break your cost advantage.

To assist in a better way, we have outlined some of the steps to help manufacturers in the UAE avoid recurring expenses on MRO. If you are a manufacturer, you can take care of the following points to save MRO costs in UAE.

Manufacturers Must Minimize Return of Items
Delivering a product incurs a cost. Manufacturers price their products inclusive of that cost. However, when anything goes sideways, such as the product not being up to the quality standards as expected or has some defect, the buyer may return it. The return of items will add to the logistics expenses and impact the overall revenue.

Although the irregularities in the product may exist to some extent, manufacturers should try minimizing the double load on logistics by delivering the correct item in the first place. Here are a few points you can keep in check to reduce the rate of return:
Quality Control Of Goods
Correct Sizing Information
Proper Packaging
Timely Reviews and Feedback
Round-the-clock Support
Take control of and implement those points to reduce the return of goods sold.
Manufacturers Should Opt for Digital Supply Chain Solutions
What humans can do, automation can do better. It holds in the case of supply chain management processes. It requires diligent work to manage the whole production line, i.e., from procurement to the final product delivery. If we focus just on the initial procurement part, there are different raw materials from various suppliers. On delving deeper, you have separate invoices for every procurement. On top of it, the communication channel is email, which requires regular follow-ups in case of any delays.
If you sum up all this, you will find it takes rigorous manual effort and consumes more time. As a result, your overall production time gets increased. However, if you enable procurement automation, you won't have to stress repetitive tasks. Below are some notable advantages of relying on P2P automation:
Easy-to-manage orders and supplies information
A 50% reduction in TAT
Easy monitoring of data
Less hassle
Also, if multiple transactions happen at quick intervals, you can create an SOP and align your process to it. The SOP will help you scale your business. All in all, a refined approach coupled with digital supply chain solutions can create a difference in your final expenses. Thus, helping you boost your profits.
Manufacturers Must Find a Way to Deal with Ad-Hoc Procurement
As a manufacturer, you work on a contractual basis with your partners. You produce a definite amount of goods using the raw materials as decided in the contract. However, there are times when there is an unscheduled requirement of any product. Being a non-recurrent and non-strategic demand, it increases manufacturing enterprises' expenses.
To solve this issue, manufacturers can take some steps such as:
Enter into annual rate contracts
Request for bulk orders
Regulate your logistics
Enable Procure-to-Pay solution
Streamline processes
The main route of escape for manufacturers here is switching to annual rate contracts. In that way, they will be able to fulfill orders in a much better way. It will help them to avoid any unplanned expenses because of no ad-hoc buying.
Manufacturers Should Take Advantage of Data Analytics
The projection of demand and supplies can be difficult to gauge when you rely on static data. For example, an item you are producing may not garner similar interest in the market at a particular time due to various reasons. Since every step in the production line is interconnected, it is critical to have a correct projection right from scratch.
To do so, manufacturing enterprises can use technology and gain valuable insights into the procurement process. New-age technologies such as Artificial Intelligence (AI) and Machine Learning (ML) can help manufacturers create a mathematical model based on inputs from the data collected and facilitate better decision-making.
Some important avenues that AI and ML will open up for manufacturers are:
Ability to look beyond the static data
Evaluate the correct demand
Improved risk management based on collected data
Flexibility and transparency
P2P software solutions enhanced by AI and ML technologies can unlock opportunities that remain hidden from us. Thus, adding to the MRO costs, which you can save.
Wrapping Up
Summing up what we have learned here is that saving MRO costs for manufacturers in the UAE is a choice. With a careful, proactive approach and use of technology, you can minimize additional expenses and save up to 10% MRO costs, thus maximizing profits in the long run.

CPOs and the E-Commerce Boom in Indirect Material Sourcing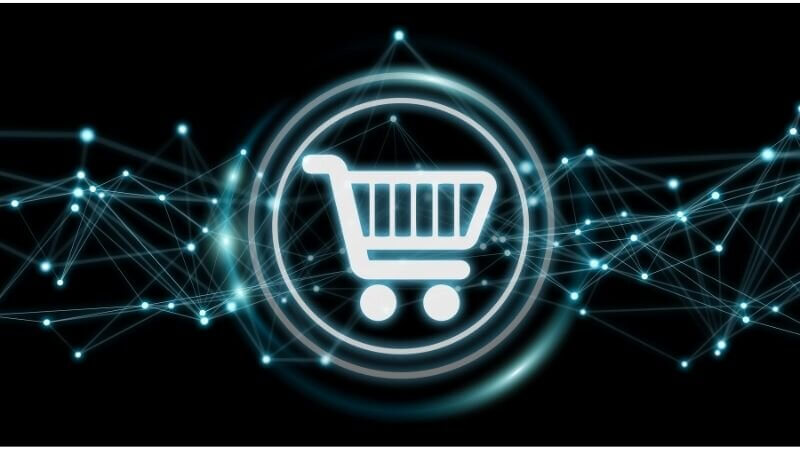 Indirect material sourcing has long been riddled with uncontrolled expenditure, non-compliance, and counterfeit products. Traditionally, these risks have made CPOs of large enterprises opt for a direct approach when dealing with suppliers.
With rising costs, potentially unregulated products, and the COVID19 pandemic-led supply chain disruptions in the UAE, a CPO's job is becoming increasingly stressful. It is especially true for CPOs of large manufacturing enterprises across the Middle-East and North Africa (MENA) geographies where the pandemic has impacted 60% of freight capacity and multimodal logistics.
Integrated Solutions for Procurement
With the e-commerce boom taking over B2B marketplaces, CPOs are welcoming procurement automation solutions with open arms. These new generation P2P software solutions offer scalability, reliability, and risk assessment — all under the same roof.
Besides providing attribute-rich catalogs of pre-vetted, high-quality vendors of indirect materials, these B2B e-commerce solutions offer a dynamic range of functions. Some of these functions are customization, user-friendly interfaces and search options, real-time pricing, and industry benchmark comparisons. With their AI and ML capabilities, these systems can even generate analytics on KPIs such as price spread and per-category spend.
Benefits of E-Commerce for CPOs
B2B e-commerce offers a series of features that are beneficial across the p2p procurement process. They have multiple payment options available in AED, language translation assistance to Arabic, and easy refunds & return policies.
They also offer filtration of vendors based on their proximity to the manufacturing unit, quick logistics, and competitive shipping rates throughout the emirates. Let's take a look at some of the key benefits e-commerce systems offer to CPOs.

Agility
B2B e-commerce solutions give enterprises quick and easy access to a robust e-catalog of indirect materials, akin to a B2C e-commerce experience. The products and services are structured and itemized based on several attributes and filtered by a configurable list of business rules. This includes but is not limited to compliances, ratings & reviews, technical specs, availability, and shipping rates. These automated systems have rapid TATs across the p2p pathway and endow the CPOs with greater transparency and market awareness channels to make better decisions.
For instance, the global procurement head of an automotive OEM has said that e-commerce adoption for indirect material sourcing has increased their price competitiveness. "It has expanded our knowledge," he explained, adding that their enterprise is now planning to digitize their direct material sourcing as well.
Cost Savings
Typically, enterprises spend 15% to 30% of their revenue on indirect material sourcing. It is usually valid for enterprises with fragmented spending structures and limited internal resources for procurements. The human capital spent on the traditional procurement process is perhaps the highest. CPOs spend countless hours in monotonous transactional activities that leave them with little to no time for any value-addition work to the enterprise.
However, with digital procurement automation solutions, operational costs in UAE can be reduced up to 40%. More importantly, they offload CPOs with hours of repetitive work. It unlocks critical free time for CPOs to spend on supply chain management and optimization of the p2p procurement process.
Technology Integration
For large manufacturing enterprises, the integration of an e-commerce marketplace with their existing ERP is the deciding feature of pre-investment. By entangling itself with the enterprise's p2p procurement process, the e-commerce solution automatizes and simplifies a vital link of the digital supply chain. It enables the system to intelligently monitor inventory, issue purchase orders, execute payments, track deliveries, and receive stock. It also minimizes the hassles of negotiations, contract management, and price comparisons.
Some of the advanced digital procurement systems offered by digital supply chain solutions enterprises can seamlessly integrate with ERPs like SAP, Jagger, and Oracle. These systems successfully streamline the accounting, reporting, and controlling of the procurement process, thus building end-to-end supply chain visibility.
Data Cleaning & Management
A global market study indicates that almost 63% of the items listed in a conventional procurement catalog have incomplete or duplicate information. However, with digital supply chain solutions, CPOs can assess their MRO master data quality using the system's native AI and ML capabilities. These data analytics tools can also learn user behavior over time and generate optimized results that promote operational excellence.
Reports on purchase, fulfillment data, including buying history, spend limits, and wish lists, make it convenient for procurement teams to increase their work efficiency.
What CPOs Need to Know
With increasing demand, the scale of high-quality suppliers of indirect materials is rapidly growing on B2B e-commerce solutions. Some experts predict that by the end of 2021, 60% of the large enterprises will be using digital procurement methods for indirect material sourcing. It is also aligned with the government's vision to digitize UAE's economy in the coming years.
With a rationalized and automated procurement solution in place, the role of the CPO is shifting from being a negotiator to that of a creator. The present-day CPO discovers new marketplaces, innovates new procurement strategies, and collaborates with suppliers. The CPO also draws new digital blueprints for quick approvals and reviews, and smoothens the enterprise's upstream supply chain operations.

Moglix launches digital supply chain financing platform Credlix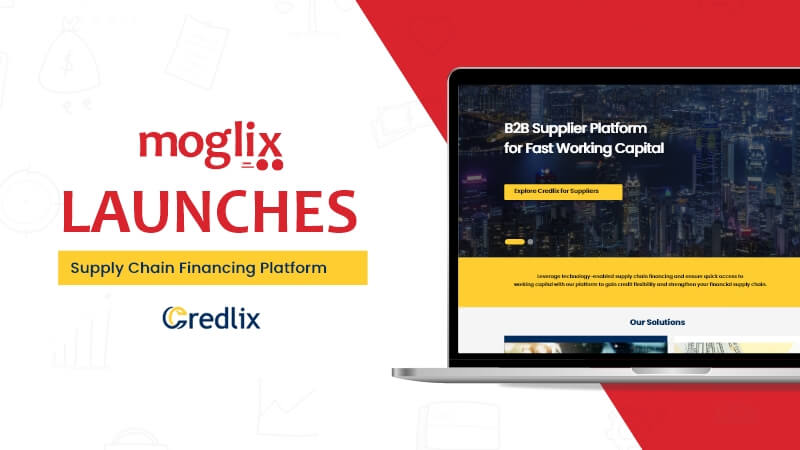 Moglix launches digital supply chain financing platform Credlix with the aim to provide quick collateral-free working capital solutions for its 15000+ suppliers and make the supply chain ecosystem future-proof from disruptions.
Credlix aims to make it easier for the suppliers to get just-in-time payments through its technology-driven supply chain financing system. Suppliers will be able to request early payments from enterprise buyers at affordable discount rates to keep their supply chain up and running even during times of disruption.
Rahul Garg, Founder & CEO, Moglix said in a statement,
MSMEs in India account for 11 crore jobs and 29% of the country's GDP. Unclogging the cash flow through the supply chain will be integral to fostering winning partnerships between MSME suppliers and large enterprise buyers and realizing the Government of India's vision for Aatmanirbhar Bharat.
Credlix is on track to provide invoice discounting of Rs 1000 crore over the next 12 months and is aiming to touch Rs 10,000 crore discounting value over the next three years by scaling up to include more banks, suppliers, and geographies.