The UAE's Vertical Farming Renaissance: A New Era in Food Production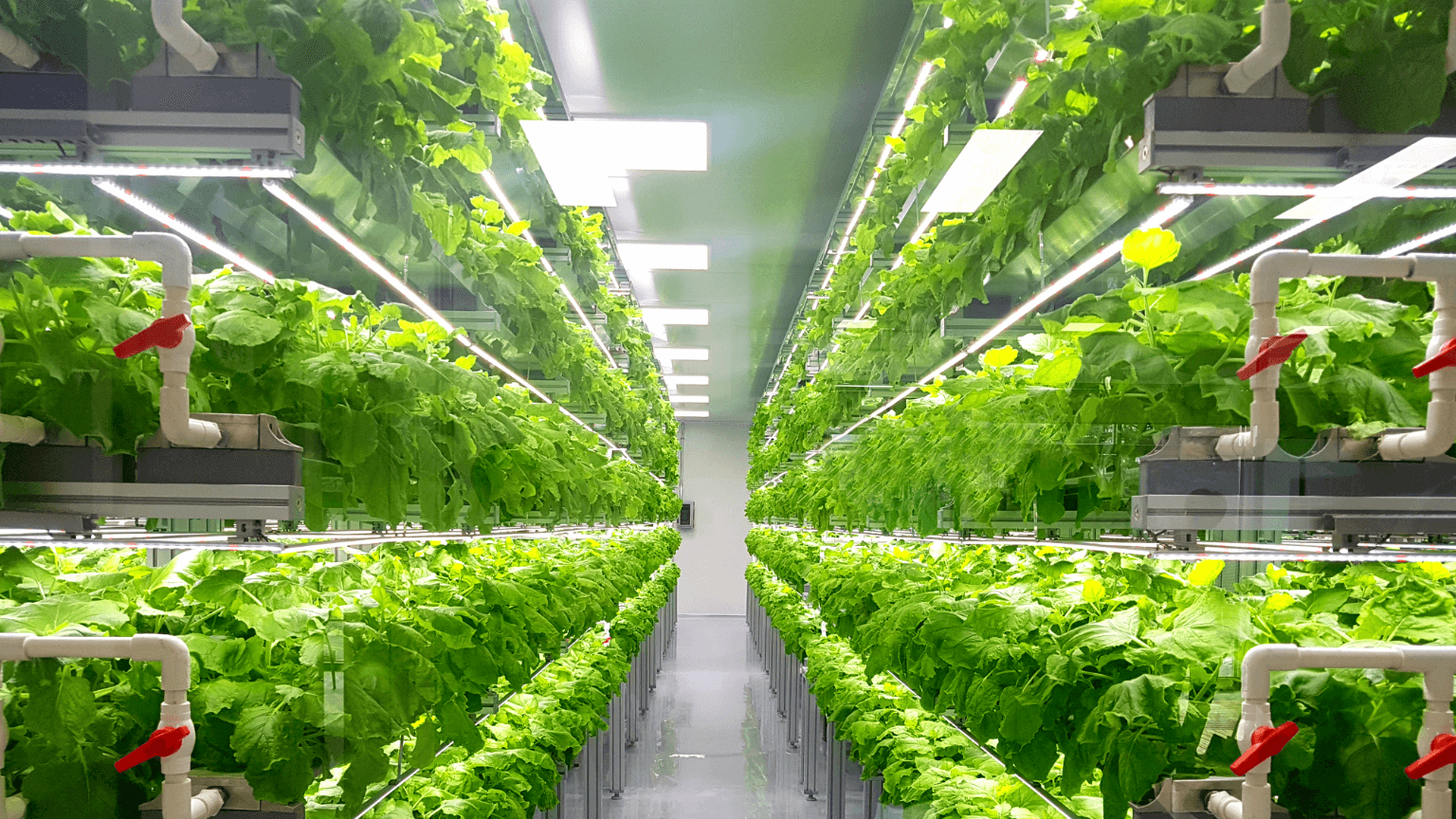 As a country that faces the challenge of arid weather conditions, the United Arab Emirates (UAE) has always been a pioneer in innovation and technology to overcome challenges related to agriculture. Vertical farming is one such innovative solution that stands out.
With the global vertical farming market projected to reach USD 9.7 billion by 2026 and grow at 25%, the UAE is rapidly positioning itself as a global leader in the industry. Many startups and companies in the UAE have already made significant investments in this promising industry, and it's only a matter of time before we witness a vertical farming revolution in the region.
Sowing the Seeds of Change: Reinventing Agriculture Through Vertical Farming
The world's population is on an accelerated rise, and with it comes the pressing issue of food security. Climate change, water scarcity, and urbanization are just some factors that will affect the availability and accessibility of food.
Vertical farming is a promising solution that has the potential to revolutionize the agriculture industry. This innovative technique involves growing crops in vertically stacked layers, allowing for high-density cultivation and maximum use of available space. Unlike traditional farming methods, vertical farming requires no soil and uses hydroponic and aeroponic techniques that rely on nutrient-rich water or air for agriculture. It also uses minimal water and no pesticides, making it an eco-friendly and sustainable solution for food production.
Furthermore, agritech startups are leveraging precision agriculture to optimize the benefits of vertical farming. Precision agriculture tailors farming practices to specific crops and regions using data and analytics, providing a smart-agriculture approach that transforms traditional agriculture practices.
As the UAE continues to invest in innovative technologies and sustainable solutions, vertical farming is helping the country meet its food security goals and become a leader in sustainable agriculture practices.
Sky's the Limit: How UAE's Vertical Farms Will Feed the Future
The UAE is determined to lead the global food security movement by 2051 with the implementation of its National Food Strategy. This ambitious initiative aims to enhance local food production while promoting sustainable agricultural practices using modern technologies.
Vertical farming is one such technology that is helping the country achieve its food security goals. The UAE is making great strides in vertical farming by scaling up food production through multiple indoor farms. A testament to this progress is the world's largest R&D indoor vertical farm, which was recently opened in the UAE by US-based AeroFarms in February 2023. This facility, which the Abu Dhabi Investment Office supports, further cements the UAE's commitment to next-generation agriculture in arid and desert environments.
The UAE's commitment to food security and its support for innovative technologies has made it an attractive destination for agritech investors. Its robust infrastructure and government initiatives have helped several agritech start-ups, such as Pure Harvest Farms, successfully raise funds, making it the highest-funded agritech start-up in the MENA region.
With government support and innovative application of technology, the UAE is poised to become a leading player in sustainable food production and agritech investment.
Join the Agritech Gold Rush: Opportunities in UAE's Vertical Farming Industry
With the region's harsh desert climate, the need for innovative and sustainable food production methods is more pressing than ever. This presents an exciting opportunity for agritech investors to get involved in sustainable food production and contribute to the growth and development of the industry. At Moglix, we recognize the potential for growth and innovation in this field and are committed to supporting sustainable food production in the region. Contact us to learn how we are helping organizations digitally transform their procurement and supply chain by creating seamless B2B procurement ecosystem.