Moglix debuts in the UAE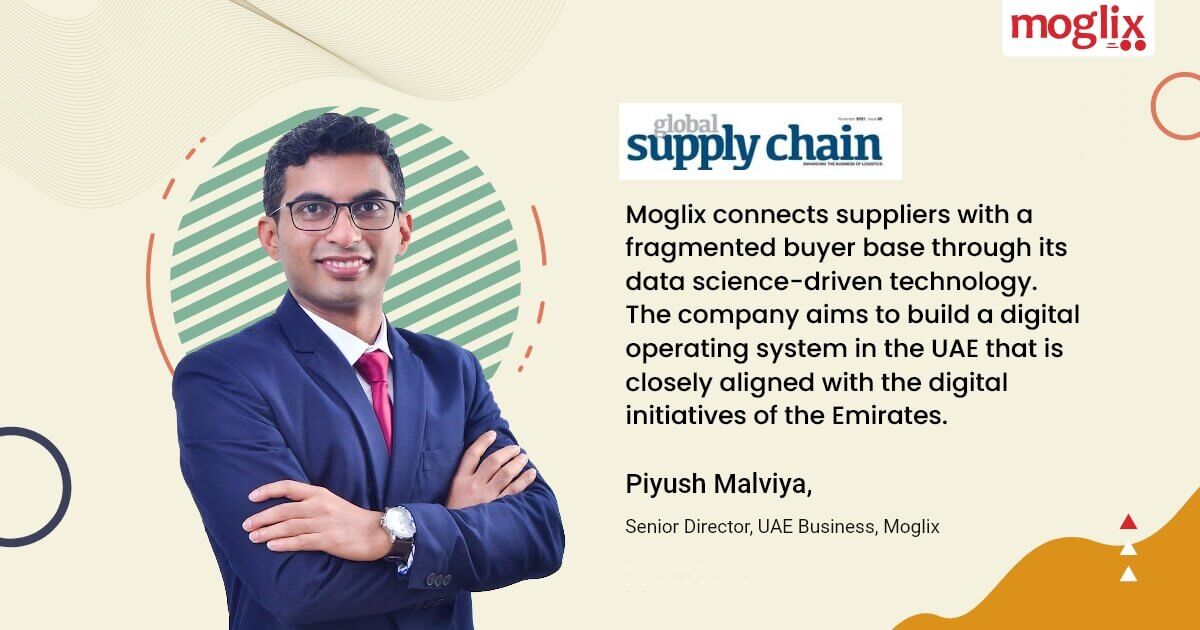 Moglix connects suppliers with a fragmented buyer base through its data science-driven technology. The company aims to build a digital operating system in the UAE that is closely aligned with the digital initiatives of the Emirates.
India's Moglix, the online industrial business-to-business marketplace, with a network of more than 16,000 suppliers, recently set up base in Abu Dhabi's Kizad after raising US$ 120 million in its latest funding round that valued the company at US$ 1billion. The company operates out the Khalifa Port Free Trade Zone in Abu Dhabi and plans to expand operations across the Middle East.
"We are excited to enter the UAE, a gateway to the GCC and a major hub of global commerce and innovation with a vision to transform into a digital economy,"

affirmed Rahul Garg, Founder and Chief Executive, Moglix.
The macroeconomic fundamentals of the UAE are very strong. While we have launched our business in the UAE recently, we have been building our on-ground capabilities, onsite footprint, and team strength since 2020. We have been customizing our supply chain technology and internal business processes. Moving forward we aim to expand our breadth of offerings in the region and create successful customer collaborations that can serve as case studies for the custom supply chain requirements of different industries. The major challenge for us is the status quo and we are on track to enabling supply chain transformation in the B2B space through the new normal that is emerging.
We have been doing the groundwork in the UAE, building our onsite supply chain capabilities of supplier network, warehousing, and logistics. We are strategically positioned in KIZAD with close proximity to Dubai and Abu Dhabi. UAE is the hub of international trade and cross-border supply chains in the GCC. We aim to leverage our on-ground capabilities in the UAE to scale up our footprint across the entire.