How Technology is Accelerating Value Creation in the Manufacturing Sector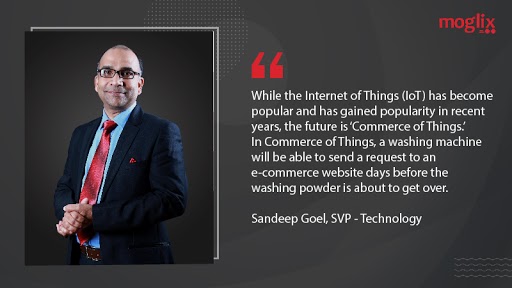 Sandeep Goel, SVP- Technology shares his thoughts on how technology will pave the way for a futuristic manufacturing sector, at the Future Of Work Summit organized by YourStory.
He talks about the impact of COVID-19 and how it transformed the manufacturing sector in India. The pandemic accelerated the shift that Make in India has enabled in the sector, bringing about transformations, both physical and digital, boosting the self-reliance of India's manufacturing sector.
Sandeep outlined key challenges that continue to persist in the sector, highlighting the need for streamlining order processing, and transaction data integration, and lack of intuitiveness when it comes to the application ecosystem.
He highlighted the role of technology in altering the future of manufacturing. How rapid advancements in digital technologies are revolutionizing business supply chains, and are poised to transform how the procurement function delivers value and enables swift decision-making in the ecosystem. He also talked about the need for constant connectivity as the norm, and how sensors are bringing devices and machines to life in the Internet of Things.