Company Overview
Moglix is an Asia-based B2B commerce company specializing in the procurement of B2B industrial products. We provide digital procurement and supply chain solutions across industries as well as making it tax compliant. We are 880+ strong and headquartered in Singapore with a robust warehouse and logistics network, providing procurement services across India, Europe, SEA, UK and UAE.
Company Timeline
Seed raised by Ratan Tata and Accel Partners
Launched Moglix Marketplace
Acquired 200 suppliers
2015
Series A funding with Accel & Jungle Ventures
Started export to 30 countries & acquired 1500 suppliers
Introduced Moglix Business for large enterprises
Launched a SAAS-based tax compliance application solution for manufacturing units
Won The Smart CEO Startup Award
2016
250+ employee base
Increased export base to 60 countries
Increased supplier base to 3000
Reached to >2,00,000 SMEs
Won the Lumis Entrepreneurial Excellence Award
Series B funding – IFC joins investor family
2017
100+ export locations, 5000+ suppliers
Awards – SAP Ace, Deloitte Tech Fast 50, Business World Young Entrepreneur, Business Today's Coolest Startups in India, & iBrands 360 WCRC Leaders of the Year
Series C funding led by Accel US & IFC
2018
500+ employee base
120+ export locations, 9000+ suppliers, 500+ manufacturing plants
Reached to >5,00,000 SMEs
Awards – IREC B2B eRetailer of the Year, Fortune 40 Under 40, BW Businessworld Digital India, CIPS Asia Supply Management, 9th Annual Entrepreneur India Congress, and IDC DX
Flipkart's CEO Kalyan Krishnamurthy joins the investor family
Series D funding led by Tiger Global, Sequoia & Composite Capital
2019
880+ employee base
16,000+ suppliers, 120+ export locations, 3000+ manufacturing plants
5L products across 50+ Categories
Launched new business lines – Infra & EPC, Moglix Packaging
Celebrated Supplier Journey with Daksh 2020
Launched global operations in Europe, UK, and UAE
Built New Supply Chain Financing Platform, Credlix
Supplied essentials and PPEs to 100+ countries
6 Million+ PPE supplied to UK & Europe amidst COVID-19 crisis
Part of Action COVID Team that raised 100 cr to support start-ups during the pandemic
Top Awards -Inflection Startup of The Year Award

CB Insights – Future Unicorn Recognition
Entrepreneur India Digital Enabler Award – Best Use of Data
Globee Awards – Silver – Company Innovation of the year
CIPS Asia Supply Management Award
2020
At Moglix, our executive leadership team comprises of leaders from renowned institutes who are innovators in action. They bring along strong experience of having worked in top technology and manufacturing companies.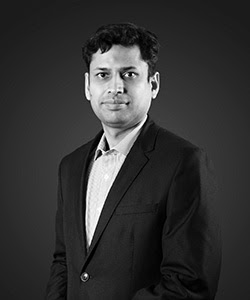 Rahul Garg
CEO & Founder
Rahul is the Founder and CEO of Moglix, one of Asia's largest B2B commerce companies, started in 2015. Moglix recently raised the Series E round of funding at a valuation of $1 Billion, entering the Unicorn Club.
He is a first-generation entrepreneur, who started Moglix with a vision of transforming industrial distribution in India for the manufacturing sector with a technology-first approach. Moglix is now one of Asia's largest and fastest-growing companies specializing in digital transformation of procurement and supply chain for manufacturing enterprises.
Before starting Moglix, he spent 5 years at Google Asia launching the Advertising Exchange and driving sales strategy. An alumnus of IIT Kanpur and the Indian School of Business (ISB), Hyderabad, Rahul holds 16 US patents in the domains of product management and technology. He is an active mentor in the start-up and manufacturing community, playing a key role in CII National E-commerce Committee, the CII Smart Manufacturing Council, the NITI Aayog's Atal Innovation Mission, and the Action Covid Team (ACT). He is also an angel investor, having invested in 8 early-stage start-ups across the globe. Rahul has been recognized as a Fortune 40 under 40 Leader and Business World Young Entrepreneur for his contribution to the digital transformation of the manufacturing sector.
Mukund Vasudevan
Managing Director,
Enterprise Solutions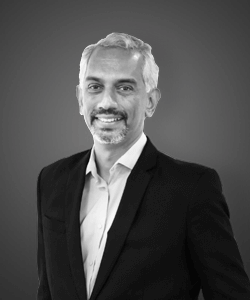 Mukund Vasudevan
Managing Director,
Enterprise Solutions
Mukund Vasudevan is the Managing Director, Enterprises Solutions at Moglix. He leads large transformation initiatives for Moglix customers and vendors globally. A recognized leader with a proven track record in driving strategy, operations, and organizational effectiveness, Mukund brings over 28 years of global leadership experience in the manufacturing and chemical sectors to the company. Prior to joining Moglix he has held leadership positions at Ecolab, Pentair, Schlumberger, and McKinsey and led enterprise customer collaborations in the markets of the USA, the Middle East, Brazil, and India. Mukund is an alumnus of the Indian Institute of Technology, Bombay and the Booth School of Business, University of Chicago.
Sandeep Goel
Managing Director,
Strategy & Operations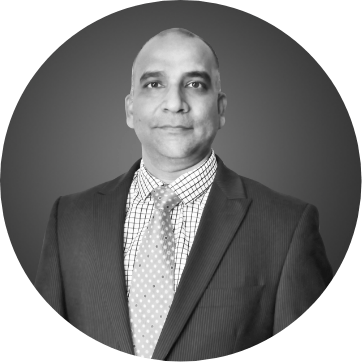 Sandeep Goel
Managing Director,
Strategy & Operations
"Whatever gets measured, gets improved" is the most fundamental leadership mantra that Sandeep follows.
A computer science post-graduate from the Indian Institute of Science with experience in Digital transformation using Mobility, Analytics, Industrial IoT and Artificial intelligence, Sandeep Goel has over 21 years of experience in setting up, managing, acquiring and integrating businesses. He has extensive leadership experience of working across diverse industry verticals like investment banking, FMCG, CPG and process manufacturing. With his valuable experience of working in diverse markets in the U.S. and U.K, Sandeep who is now based in Hyderabad, India brings valuable worldview and to Moglix. An avid reader and a globe trotter, Sandeep is passionate about sharing his learning with the broader community of people through teaching. He has been teaching at a Post Graduate Diploma Program in Human Resource Management since the year 2008. Sandeep follows his proprietary teaching technique named "AnaLogica", which leverages a combination of analogy and logic for effective learning.
Piyush Malviya
EMEA Business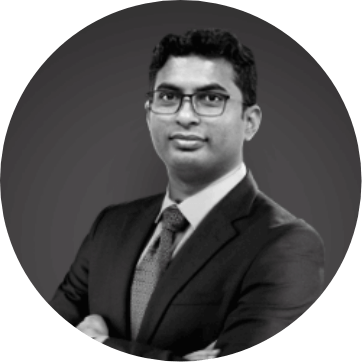 Piyush Malviya
EMEA Business
As a part of the leadership team at Moglix, Piyush has played an instrumental role in growing Moglix from a small seed funded scale start-up in 2015 to a 1000+ employee global unicorn (1 B+ USD valuation) today. Piyush is currently leading the launch of Moglix's different business verticals in the UAE region. Prior to his movement to the UAE, Piyush was spearheading the West India business for Moglix wherein he was leading a team of over 100 associates. He has successfully deployed and managed Moglix E-procurement Transformation Program across several enterprises in sectors, such as Chemicals, FMCG, Pharma, Automotive, EPC, Infrastructure, among others.. Prior to joining Moglix, companies like Snapdeal (Indian retail e-commerce player) and Indian Oil Corporation (India's largest oil marketing company) formed a part of his journey.
A thought leader in the field of B2B e-commerce, Piyush's areas of interest include e-procurement, digital supply chain and technology led business transformation. Piyush is a sports enthusiast and has won several medals in Volleyball. He is an alum of the prestigious Indian Institute of Management, Ahmedabad. He is passionate about bringing procurement and supply chain efficiencies in the B2B businesses. He is an eloquent speaker and has participated at events organized by several industry body associations, such as CII, ACMA and SIAM, among others.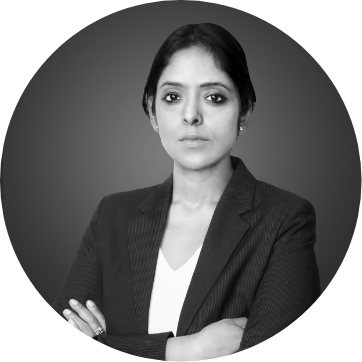 Jigyasa Kishore
SaaS
"It starts with recruiting smart, enthusiastic, ambitious people but never stop as we focus on retaining talent and growing leaders, while continually reviewing and refining the way we make decisions and provide value to clients."
An MBA from the Indian School of Business, Hyderabad, Jigyasa Kishore joined Moglix in 2015 as the Head of Technology Business Division and leads new product development, PR and designing the growth strategy for domestic and international markets. One of the key USPs of Moglix is the diverse and collaborative work culture that the place has to offer. The company has a diverse client base and thus leverages a diverse set of perspectives, insights and ideas from our employee base. Combined with strong internal collaboration, this allows Moglix to resolve the evolving challenges that customers face. There is also a highly energized culture of success here.
Jigyasa engages with communities of business leaders from customer enterprises to map business challenges and offer solutions to digitize the supply chain. While some days are heavily weighted toward the technology business, on other days her agenda might be more skewed toward designing the growth strategy for emerging markets. Beyond work, she can be found spending time with her friends and family or in the kitchen baking up a fresh batch of whatever her heart is craving.
Moglix Business is proud to be recognized as a leading B2B supply chain consulting and SaaS enterprise for demonstrating excellence in making the procurement practice and supply chain design of our customers faster, safer and more visible, efficient and cost-effective.
Transforming India into a digitally empowered society and knowledge economy and also, disrupting the supply chain industry using digitization.
Rahul Garg wins Fortune 40 under 40 as India's brightest young entrepreneur.
Recognized as the only company disrupting the B2B e Retail space at Asia's biggest forum for Retailers, eRetailers and service providers.
Won the 'Entrepreneur of the Year' in the 'Innovation in Technology' category for iCAT that transformed and automated Unilever's procurement contracting process.
'Most Innovative Use of Technology' category for iCAT that transformed and automated Unilever's procurement contracting process.

Ranked No.1 for FY18 revenue coming in at 120x with 11,386% as last 3 years CAGR.


Moglix Wins Rank 1st in Deloitte India's Technology Fast 50 Awards 2018
In 'Sourcing Excellence' category – for outstanding innovative procurement technology shaping the manufacturing sector of India.
Moglix served 20,000+ business customers with 50% revenue coming from INR 100 crore club organizations in less than 2 years.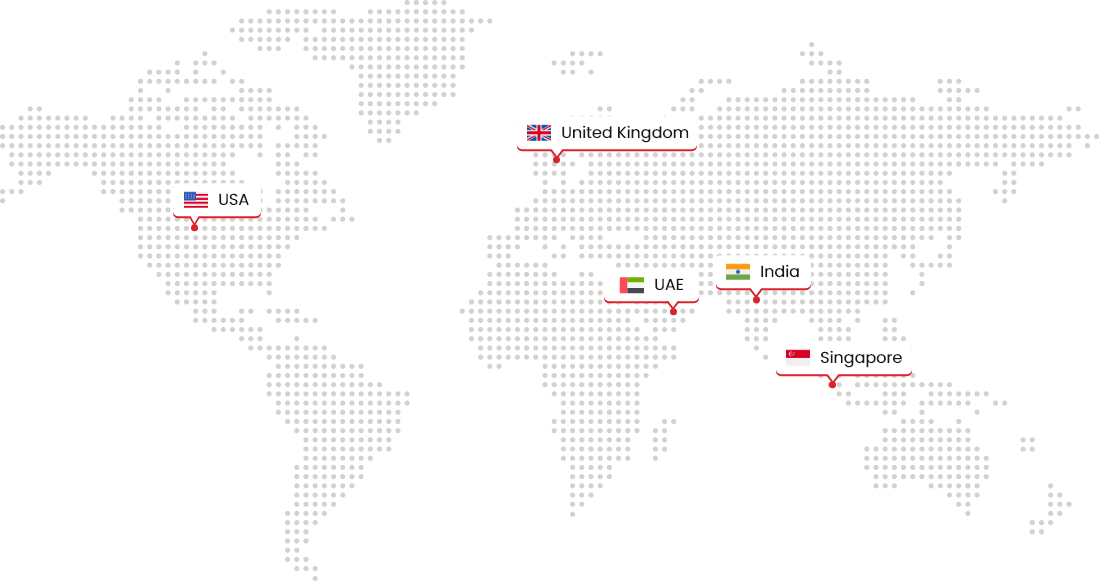 Operating Office: Noida D 188, Sector 10, Noida - 201301
Noida - Tech PRIUS UNIVERSAL, TOWER - B, 5TH FLOOR, PLOT 3,4 & 5, SECTOR 125, NOIDA - 201301
Regional Office: GurugramOffice 121-122A, 01st Floor, Tower B4, Spaze I-Tech Park, Sector 49, Gurugram - 122018
Regional Office: ChennaiMount Chamber, 3rd Floor, Vasan Avenue, Thousand Lights, Mount Road Chennai, Tamilnadu - 600002
Regional Office: Bangalore1372/C, 32 E Cross, Jayanagar Fourth T Block Bangalore - 560041
Regional Office: HyderabadSuite 602, 6th Floor, Shangrila Plaza, Plot #14, Road No 2, Banjara Hills, Opp KBR Park, Hyderabad - 5000034
Regional Office: MumbaiOffice No. 604-606, 6th floor, Kailas Corporate Lounge, Park Side Road, Varsha Nagar, Vikhroli (W), Mumbai - 400079
Regional Office: AhemdabadA-1011/1012, Sidhhi Vinayak Complex, Near Kataria House, Makarba Off, S.G Highway, Ahmedabad - 382210
Regional Office: PuneOffice No. 104, Om Chambers, T-29/31, Bhosari Industrial Estate, Bhosari Telco Rd, MIDC Bhosari, Pune - 411026
Regional Office: KolkataUnit - 906, ERGO Building, Block EP & GP, Salt Lake City, Sector-V, Kolkata - 700091
Regional Office: Aurangabad
Regional Office: Faridabad
Regional Office: Pantnagar
Regional Office: Ludhiana