Will Santa Claus Deliver on the Supply Chain Promise this Christmas?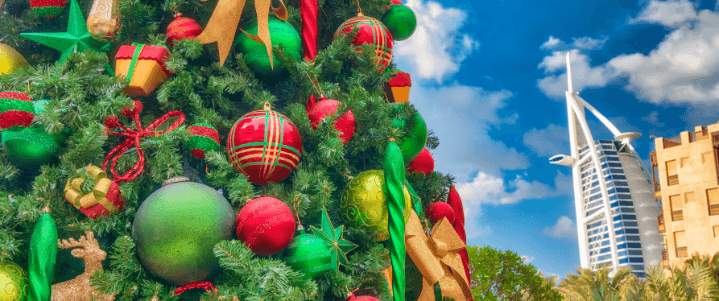 With the Christmas season around the corner, the festive spirit is very much palpable in the UAE. However, the second Christmas through the COVID19 pandemic throws some questions for the global supply chain. Are we bracing up for a shortage of Christmas trees in the UAE this year?
Inventory Shortages Through the Build Up to Christmas
Online buyers saw over 2 billion out-of-stock warnings in October 2021 alone. This number is a good indicator of the demand-supply imbalance and a cause of concern for goods manufacturers, OEMs, and distributors. Consumption peaks around the holiday season represent a vital growth opportunity, especially after insipid demand through the COVID19 pandemic.
Here are some goodies that the global supply chain industry would definitely add to their Santa wish-list to ensure better preparedness in the future.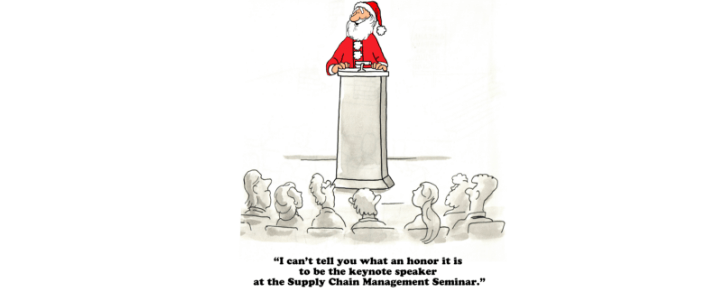 Demand versus Supply – Manage the Suppliers First
The product journey begins with sourcing raw material at the start of the production cycle. Supply chain complexity increases with the number of vendors. A transparent, seamless, and integrated vendor management system will help manufacturers tide over seasonal peaks and plan better. Just like Santa would plan meticulously to meet the expectations of young children globally, a robust and automated vendor management system improves the chances of meeting demand without hiccups.

A More Visible Supply Chain will be The Perfect Gift from Santa Claus
Supply chain visibility is critical to spotting potential bottle-necks, tracking workflows, and making data-backed decisions. An essential step to greater visibility is digitizing the procurement process and vendor consolidation. The resulting elimination of manual processes allows producers to plan more efficiently and solve supply chain challenges easily.

Data Analytics and Predictability to the Rescue
Knowing the extent of product demand is the key to shipping the right quantity. This means knowing historical sales data, awareness of supplier capabilities, and building a backup for these products with a suitable replacement – just in case things get out of hand. A transparent and seamless digital solution or ERP that provides this visibility is essential and can be a game-changer in managing expectations, winning a sale, and growing faster.

Making Christmas Arrive Early Each Year
Understanding the various challenges caused by a seasonal surge in demand will help manufacturers and OEMs re-imagine and strengthen supply chain resilience for the future. A partner that provides organizations greater predictability, visibility, cost efficiency, and agility at scale to their supply chain and procurement practice can help reduce the strain on logistics and procurement throughout the year.
To know more about how Moglix can help you with your Supply Chain issues and overcome the stress of supplying to the holiday season, visit business.moglix.ae for more information.